How to make WAGYU CARPACCIO with mustard sauce
Wagyu carpaccio is a delicious and sophisticated dish that is prepared with high-quality Japanese beef, perfect for an elegant dinner party or to surprise guests with a gourmet recipe. Its soft texture and delicate flavor make it perfect for serving raw, accompanied by a light sauce that enhances its flavor. In this recipe, you will learn how to prepare a delicious Wagyu carpaccio with a mustard sauce that will make your dish even tastier.
Wagyu Carpaccio 200 g
Mustard 1 spoon
White wine vinegar 1 spoon
EVO oil 2 spoons
Salt
Black pepper
Rocket
Parmigiano Reggiano
Mayonnaise 2 spoons
---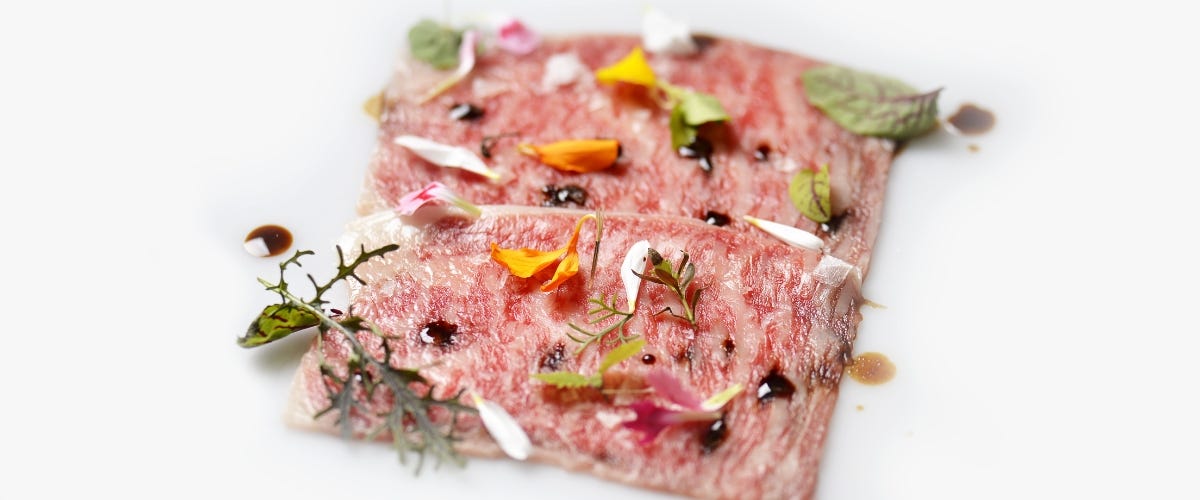 Start by preparing the mustard sauce. In a small bowl, mix the mustard, mayonnaise, and white wine vinegar until smooth. Adjust salt and pepper to taste and set aside.

Take the Wagyu meat, slice it thinly and lay it on a serving plate. Add a drizzle of extra virgin olive oil over the meat and a light sprinkling of salt and pepper.

Spread the mustard sauce over the meat and garnish with a few arugula leaves and parmesan flakes.

Serve Wagyu Carpaccio with mustard sauce immediately and enjoy it with crispy bread and a glass of excellent red wine.
Buy products from the recipe