For over thirty years Longino & Cardenal has been the reference point for quality catering.
Cibi rari e preziosi sulle migliori tavole
Da oltre trent'anni Longino & Cardenal è il punto di riferimento per la ristorazione di qualità.
Longino & Cardenal is a reference point for high quality catering. Through a scouting activity aimed at excellence and innovation, it searches all over the world for rare and precious foods to bring them to the tables of the best restaurants and hotels nationally and internationally, anticipating and dictating future gastronomic trends.
Over the years, the company has distinguished itself for offering first-rate products (over 1,800), distributed to over 70 partners, to meet the needs of the high-profile range of Italian and foreign food operators. It boasts a portfolio of about 4,500 customers in Italy alone and counts about 80% of starred restaurants.
Longino & Cardenal is today one of the main Italian "food globetrotters". With passion and courage it carries out a continuous search for the best raw materials, often little known to most, in order to satisfy the new trends in consumer behavior who are looking for excellent products offered in innovative forms.
Longino & Cardenal è un punto di riferimento per la ristorazione di alta qualità. Attraverso un'attività di scouting finalizzata all'eccellenza e all'innovazione, ricerca in tutto il mondo cibi rari e preziosi per portarli sulle tavole dei migliori ristoranti e alberghi a livello nazionale ed internazionale, anticipando e dettando i futuri trend gastronomici.
Nel corso degli anni la società si è distinta per la proposta di prodotti di prim'ordine (oltre 1.800), distribuiti su oltre 70 partner, per rispondere alle esigenze della fascia degli operatori del food italiani ed esteri di alto profilo. Vanta un portafoglio di circa 4.500 clienti solo in Italia e annovera circa l'80% dei ristoranti stellati.
Longino & Cardenal si pone oggi come uno dei principali "food globetrotter" italiani. Con passione e coraggio svolge una continua ricerca delle migliori materie prime, spesso poco conosciute ai più, al fine di soddisfare i nuovi trend di comportamento dei consumatori che ricercano prodotti eccellenti proposti in forme innovative.
Longino & Cardenal was founded in 1988 as an import company of fresh caviar from Iran to resell to restaurants and specialized delicatessens. The intuition of importing the raw material and reselling it re-packaged with a precise identity through a new brand proves to be a winning one, giving life to a new business model and a great success story.
Over the years, the passion for haute cuisine, the careful search for raw materials of the highest quality, as well as in 1993 the entry of CEO Riccardo Uleri into the capital of the company (who in 2004 reviewed and expanded the model of business) lead the company to record constant growth to make it a point of reference for the highest Italian restaurants.
In 2013 the internationalization project began. For the direct supervision of the respective markets, the Hong Kong office opens in 2013 and the Dubai office in 2015 and New York in 2019.
Furthermore, in 2015, L&C acquired a stake in the company "Il Satiro Danzante", historical exclusive supplier of Mazara del Vallo prawns, and creates the Don Gambero brand, in order to develop vertical integration and direct supervision of the distributed brands. .
Longino & Cardenal nasce nel 1988 come società importatrice di caviale fresco dall'Iran per rivenderlo a ristoranti e a gastronomie specializzate. L'intuizione di importare la materia prima e rivenderla ri-confezionata con una precisa identità attraverso un nuovo marchio si rivela vincente, dando vita ad un nuovo modello di business e ad una storia di grande successo.
Nel corso degli anni, la passione per l'alta ristorazione, l'accurata ricerca di materie prime di elevatissima qualità, nonché nel '93 l'ingresso dell'AD Riccardo Uleri nel capitale della società (che nel 2004 ne rivede ed amplia il modello di business) portano la società a registrare una crescita costante fino a renderla un punto di riferimento per la più alta ristorazione italiana.
Nel 2013 inizia il progetto di internazionalizzazione. Per il presidio diretto dei rispettivi mercati nel 2013 apre la sede di Hong Kong e nel 2015 quella di Dubai e nel 2019 New York.
Nel 2015, inoltre, L&C ha acquisito una partecipazione nella società "Il Satiro Danzante", storico fornitore esclusivo di gamberi di Mazara del Vallo, e crea il marchio Don Gambero, al fine di sviluppare l'integrazione verticale e il presidio diretto dei marchi distribuiti.
The strengths of Longino & Cardenal
Recognizable, reliable and consolidated brand
Over 1,800 references in 12 categories. Selection of products with a focus on quality, excellence and passion for research.
Ability to communicate by creating networks between suppliers and customers. Organization of events and trips to raise awareness of the products. Collaborations with starred Chefs and personalities from the world of Food & Beverage and catering.
The structure implemented provides for an integration between agents on the territory of multi-firm and single firm, and sales accounts within the company. Following the creation of contact with the customer, and the first order by the representatives, the sales accounts support the network on the weekly order collection.
Consolidated position in Italy and presence in the markets of Hong Kong, Dubai and New York. International supplier network and the possibility of replicating the business model.
An integrated logistics system and guaranteed shipments in a maximum of 72 hours and an accurate management of purchases ensure inventories reduced to a minimum (unsold equal to 0.6% of turnover).
Longino's Management boasts consolidated experience and high expertise in the Food & Beverage sector. Constant attention is paid to the implementation of management systems functional to Longino's business model.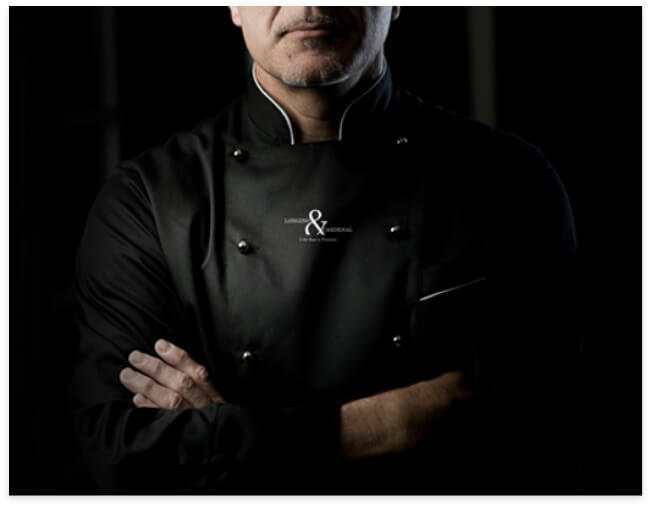 I punti di forza di Longino & Cardenal
Brand riconoscibile, affidabile e consolidato
Oltre 1.800 referenze in 12 categorie. Selezione dei prodotti con focus sulla qualità, l'eccellenza e la passione nella ricerca.
Capacità di comunicare creando network tra fornitori e clienti. Organizzazione di eventi e viaggi per far conoscere i prodotti. Collaborazioni con Chef stellati e personalità del mondo del Food & Beverage e della ristorazione.
La struttura implementata prevede un'integrazione tra agenti sul territorio plurimandatari e monomandatari, e sales account interni alla società. A seguito della creazione del contatto con il cliente, e del primo ordine da parte dei rappresentanti, i sales account supportano la rete sulla raccolta settimanale dell'ordine.
Posizione consolidata in Italia e presenza nei mercati di Hong Kong, Dubai e New York. Rete di fornitori internazionale e possibilità di replicare il modello di business.
Un sistema di logistica integrata e spedizioni garantite in massimo 72 ore e un'accurata gestione degli acquisti garantiscono rimanenze di magazzino ridotte al minimo (invenduti pari allo 0,6% del fatturato).
Il Management di Longino vanta consolidata esperienza ed elevato expertise nel settore Food & Beverage. Costante è l'attenzione all'implementazione di sistemi gestionali funzionali al modello di business di Longino.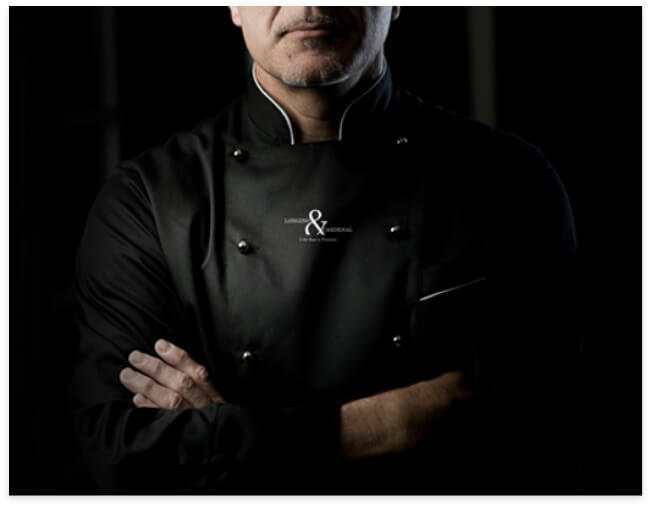 Amministratore Delegato e Socio di maggioranza
Dopo alcuni anni di attività nell'azienda tessile di famiglia a Legnano e una breve esperienza nel reparto amministrativo di una società IT, decide di rilevare nel 1993 la Longino & Cardenal sas. Trasferisce la società a Pogliano Milanese nel 1993 e in 25 anni di attività riesce a creare un portafoglio prodotti con 1800 eccellenze, un network di oltre 180 fornitori e circa 4.500 clienti, aprendosi anche al mercato internazionale con la costituzione della Branch di Hong Kong nel 2013 e quella di Dubai nel 2015, New York nel 2019 e portando l'azienda ad un fatturato di oltre 30 milioni di Euro. Crescita costante fino a renderla un punto di riferimento per la più alta ristorazione italiana.
Laureato in International Business and Economics presso l'Università degli Studi di Pavia, ha successivamente ottenuto un Master in International Hospitality Management presso la IHMA di Roma. Dopo un'esperienza iniziale in Deloitte come Revisore contabile ha proseguito per un periodo di due anni come Responsabile delle operations presso l'Hotel Melia di Londra. In Longino dal 2013 ha iniziato come Category Manager per la sede di Pogliano Milanese, occupandosi del potenziamento di alcune categorie di prodotto. Ha proseguito nel 2016 il suo percorso come Country Manager per Longino & Cardenal Trading LLC assumendo la guida della Branch di Dubai.
Direttore Finanziario e Socio di minoranza
Laureata in Economia e Commercio presso l'Università Commerciale Luigi Bocconi, ha successivamente ottenuto l'abilitazione all'ordine dei Dottori Commercialisti e Revisori Contabili. Dopo un'esperienza quinquennale in Ernst & Young dapprima come Analista corporate finance e in seguito come Revisore contabile, ha lavorato per 3 anni come Responsabile amministrativo presso una società IT. In Longino & Cardenal dal 2003 ricopre la carica di Business Controller e Socio di minoranza seguendo la crescita dell'azienda in ambito di controllo di gestione. Ha collaborato all'apertura delle tre sedi di Hong Kong, Dubai e New York.
Laureato in Economia e Mercati Finanziari presso l'Università Cattolica del Sacro Cuore, ha iniziato il suo percorso professionale dapprima come Accountant presso una società IT inglese e in seguito come Junior Buyer per una società appartenente al Gruppo Auchan. In Longino & Cardenal dal 2010 ha iniziato come buyer, per proseguire dal 2013 come Responsabile dello sviluppo internazionale dell'azienda supportando l'apertura di Hong Kong, Branch della quale è diventato Country Manager nel 2016. Nel 2018 lascia le redini dell'azienda di Hong Kong a Beatrice Lombard per poter dedicarsi dell'apertura della nuova sede di New York, costituita a inizio 2019.
Laureato in Economia e Commercio presso l'Università Cattolica del Sacro Cuore di Piacenza, ha ricoperto vari ruoli di responsabilità in area Finance di diverse società multinazionali. Dopo un'esperienza decennale presso JohnsonDiversey, leader mondiale nel settore della detergenza industriale, dapprima come responsabile contabile e successivamente come Finance Manager, ha lavorato per 6 anni per il retailer multimediale QVC. Ha maturato successivamente un'ulteriore esperienza nel gruppo multinazionale DFDS prima di entrare in Longino & Cardenal nel 2018.
Country Manager, Hong Kong
Con un'esperienza internazionale, Beatrice si è laureata all'Università di Liverpool in Logistica e successivamente ha ottenuto due master in Economia e Business Administration nelle Università di Amburgo e di Fadan a Shanghai. Negli ultimi quindici anni, Beatrice ha maturato un'esperienza internazionale in differenti settori legati al food dall'operations alla logistica alle vendite. Nel 2018 ha assunto il ruolo di Country Manager di Longino & Cardenal Ltd.